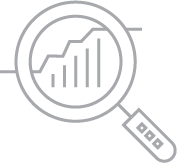 Talent Data Provides
Valuable Insights
Our detailed data analyses can provide valuable insights into your talent management approach. That data can be used to:
Identify behaviors and competencies that are most critical to success

Determine next steps to grow your talent to be best in class

Provide recommendations for future training

Measure effectiveness of development initiatives

Create customized talent plans

Develop algorithms to predict high-potential and high-risk incumbents

Demonstrate linkages between leadership competencies and business metrics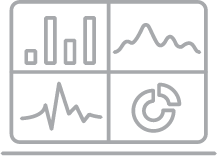 In addition to incorporating talent data analysis in our talent solutions, we offer two levels of talent analytics reports.
The basic report provides themes and trends and identifies common strengths and development gaps. The basic report can also be used to compare business units and functions to determine common training needs.
A premium report includes everything from a basic report, but also determines what differentiates your top-performing talent, and compares your company against similar companies in the same industry.