The Vaya Group Story
Founded in 1997 by Dr. Paul Eccher and Dave Ross, we were initially called Corporate Insights, Inc. Our first client, General Electric, helped us establish a reputation for providing superior assessments. Building on that strength, we expanded our strategy and used assessment insights and data to create powerful development solutions.
In 2010, we changed our name to The Vaya Group to reflect our new mission: to help companies leverage assessments into data-driven development. Today, our Path2Great provides holistic talent management strategies aligned with measurable business outcomes.
The company that began in a one-room office has expanded and continues to grow in the Chicagoland area and beyond. A roster of clients that started with General Electric has grown to include AstraZeneca, Gilead Sciences, Beam Suntory, McKesson, and Citigroup, to name just a few.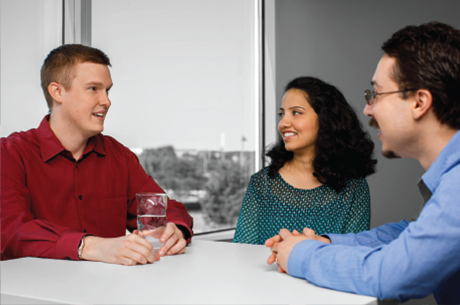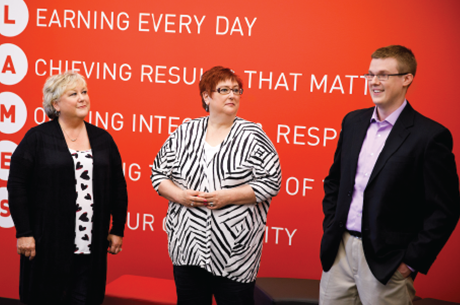 The Vaya Group Mission
Our mission is to help design a Path2Great for each client that optimizes talent and empowers employees and companies to reach their full potential.
We live by the FLAMES, our six core values:
Forging client partnerships
Learning every day
Achieving results that matter
Modeling integrity and respect
Embracing the power of teams
Serving our community
Meet Key Members of the Vaya Group Team
Our Talent Experts are led by Ph.D.- and M.S.-level consultants with extensive experience in executive assessment and development. Our team has an average tenure of 10 years at Vaya, and has worked with all major job functions, including sales, finance, marketing, IT, engineering, supply chain, and HR.
Trusted by Fortune 500 and mid-sized companies spanning the globe and across industries, we have provided assessment debriefings and coaching to C-suite and senior executives, as well as managers and employees at all levels.

Paul EccherPresident & CEO

Michelle BushHead of Consulting

Nicole MorrisExecutive Consultant

Beth DoladeeManaging Consultant

Tiffany HiscockSenior Consultant

Mike RakowSenior Consultant

Andy DaySenior Consultant


Brandy BenakSenior Consultant

Nino LambertiSales Leader

Pat RosaCash Manager & Executive Assistant