Culture, leadership development, sustainability, talent management, work environment, Tips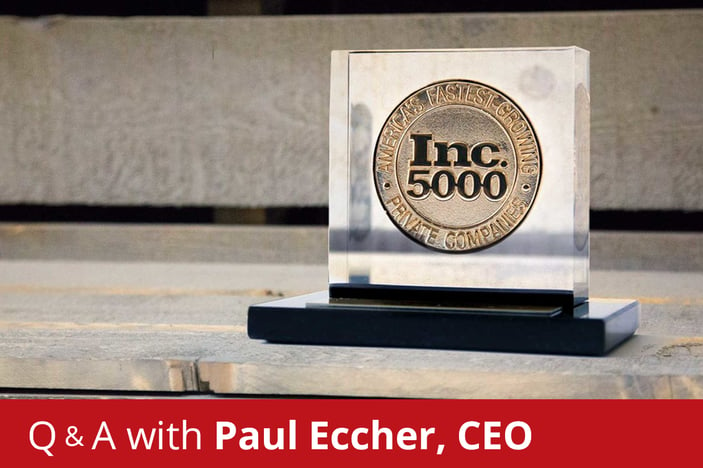 During these days of uncertainty, the Vaya Group is experiencing a surge in client demand for expert counsel on remote leadership development and coaching managers how to best lead during these dynamic times. COVID's impact on a distributed workforce and the ability to coach high potential (HiPo) employees remotely are among the most pressing issues keeping corporate executives up at night.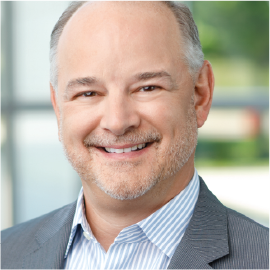 CEOs themselves are now expected to lead differently by creating a more agile and growth-ready culture. How are companies not only surviving – but thriving – in this environment?
Vaya recently was honored to be named among the Inc. 5000 list of Fastest Growing Privately Held Companies in 2020. We chatted with President and CEO Paul Eccher for insight on how Vaya is successfully navigating the unknown and preparing its clients to do the same.
Q: Why is developing leadership talent so important to business growth, and how does Vaya support its clients?
A: Leadership is integral to continued business growth, especially in highly competitive markets. High performers may not always be leaders, but great leaders can inspire and foster high performance across an entire organization. Most importantly, the habits of effective leaders can be taught, developed and even measured objectively. Vaya's clients are in highly competitive industries (i.e. pharma, private equity, financial services, food and beverage, etc.) with tremendous pressure to succeed – and it's become even clearer these days that talent is a major way to gain a market edge. We help our clients turn their talent into a competitive advantage – leading to more engaged teams, higher productivity and better bottom-line results. Essentially, we help transform their leaders from "good" to "great," which reflects in improved performance, retention and revenue.
Q: What is one big factor that's vital to your – and to your clients' – success?
A: One thing in common upon which we and our client industries all rely is continuous innovation. What worked 10, or even two, years ago, doesn't necessarily work today. So, over the years, Vaya has invested heavily in creating innovative solutions like virtual assessment centers and online tools to help identify and develop talent from mid-level, high potential (HiPo) managers through well-established C-suite executives. As an agile team, we've consistently been able to stay ahead of the curve and quickly adapt to ever-changing client needs. Innovation has been key to Vaya's own growth, and we avidly encourage our clients to embrace it as well.
Q: In our no-longer-so-new normal of working from home (WFH), how does Vaya partner with companies to ensure that future leadership development remains a priority?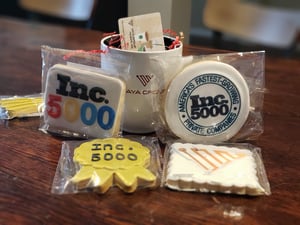 A: We've never been believers in resting on our laurels, so we're always looking for the best way to tackle the most difficult talent challenges our clients face. For example, we created Vayability to remotely develop distributed HiPo employees long before the COVID pandemic made WFH so much more prevalent. We're creating virtualized versions of our service offerings to allow organizations to continue to assess and develop their employees no matter where they are in the world. We're always looking at "what's next" and how to best serve our clients now and in the days ahead. And, just as importantly, we apply these principles to our own business – assessing our leaders and developing our remote team of Vaya consultants – to ensure what works for us works for our clients.
Q: Unveiling the Vayability solution was a milestone for Vaya that contributed to the company's growth and the Inc. award. Why has it been so pivotal?
A: Vayability is an example of innovation in action. It combines the core of our executive coaching practice and neurolearning-based techniques into a simple and effective platform designed to help emerging and HiPo leaders grow, even while working remotely. It embeds social interaction, gamification, leaderboards and objective metrics to measure HiPo progress. Each participant also gets to engage personally with a certified Vaya leadership development coach who guides them along a 6-month journey. But what really attracts our clients and prospects is that Vayability simply works – participants show measurably better results when compared to more traditional leadership development programs. For example, one global pharmaceutical company using Vayability found that 84% of participants viewed the program as better preparing them for leadership roles. The client also showed an average development index (DI) score of 30% higher with Vayability when compared to without (DI score of 2.2 on average).
Q: Diversity and inclusion are now top of mind and will be critical for companies moving forward. How will Vaya support clients on this journey?
A: Volumes of research show that women, minorities and other diverse groups receive leadership development at a much lower rate than other groups. By applying objective and fair assessment, leadership development and training earlier in an employee's journey, it helps to level the playing field. We have also developed objective, proprietary methods to select HiPo employees into leadership development programs and strip away inherent bias. This helps to make talent development accessible to all levels, regardless of race, gender or other variables that could interfere with a company's diversity and inclusion progress.
For answers to the most frequently asked talent management questions, please visit our Vaya Group FAQ here.