Leadership, leadership development, talent development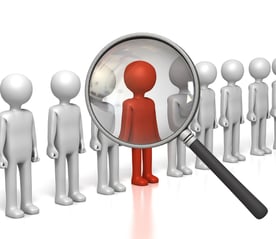 Take a moment and think about that rising star within your organization – that "A" player who you know is going places. Why do you value him or her? What makes this person stand out as different?

Organizations of all sizes and types go through a common struggle, which is accurately identifying and developing high-potential leaders. HiPos are the individuals who, in terms of their overall talent and ability, contribute to their company's success.
HiPos are often seen as the lifeblood of their organizations. They're able to get more accomplished in less time with fewer resources. They exhibit many of the foundational qualities of future leaders and often move up the ranks quickly.
At the same time, those responsible for talent development often have a difficult time selecting exactly who the HiPos are among their rank and file. One possible reason for this is that they have a narrow view of what qualifies someone as a high-potential employee.
Qualifiers That Shouldn't Count As Much As They Do
First, let's take a look at two of the most common mistakes talent development professionals make identifying high-potential leaders. They need to:
Look beyond performance

. In my experience, I find this to be the most common misstep. A HiPo's success around their core metrics and key performance indicators is only part of the equation. But oftentimes, employers see this as the most important factor when qualifying a

high-potential employee

.

Look beyond the manager's rave review

. In some instances, it's the glowing feedback from the supervisor that drives someone into a high-potential track. This limited perspective can result in unfair biases, or a "halo effect" around HiPo candidates who are made to look better than they actually are.
Look For These Signs In High-Potential Leaders
When you look beyond the above criteria, several other important talent development dimensions come into clear view:
Look for the employees who are passionate and in your company for the right reasons.

Aspiration is fundamental to

high-potential talent

. These employees are ambitious and eager to contribute more. They also look at a

high-potential program

as an opportunity bigger than their aspirations. In other words, they see it as more than just a next logical step, check-the-box activity that will move them up the organizational ladder.
Look for those who are eager to learn and not afraid to fail.

Some top performers have a difficult time learning from, or even talking about, their mistakes. This is not a desirable quality. You want to work with individuals who readily go out of their comfort zone, are not afraid to part with the approaches they know and trust, and show a willingness to learn in different ways. They will be more versatile as they advance to higher roles.
Look for "people" people.

Leaders in any position will always have to collaborate with (and manage) differing styles and personalities. A HiPo needs to exhibit a natural inclination to engage with those around them. These are not necessarily extroverts, but individuals who work closely with others to overcome obstacles and achieve common objectives.
Look for good organizational fit.

Finally, organizations should not exclude drawing that linkage back to their own culture and unique set of values when deciding on their

high-potential talent

. Individuals who exemplify these values on a regular basis and are seen as a good fit within the organizational culture also make for stronger HiPo candidates.
So, taken together, what we see are the differentiators of high-potential leaders. Individuals who have a passionate desire to lead and do more, learn proactively, teach others and align with core values have a bright future at your organization.
Let's return to our original question. When you think about the rising-star "A" players within your company's ranks, what truly makes them unique? The sharpest eyes need to be able to look beyond standard performance and others' positive feedback.
At a foundational level, HiPos shine in any role or setting. In order to make the best bet when investing in future leaders, the factors above should be equally front and center.
Want to learn if you're taking the right steps to develop high-potential leaders? Take the assessment to see if your high-potential program is working.