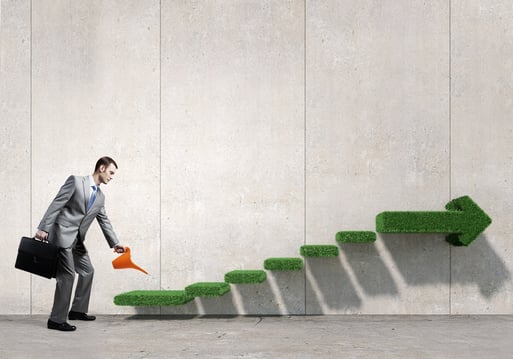 Great leadership is essential to the success of your organization. But the qualities that make a leader effective vary from role to role and department to department.
As you identify the talent in your organization to develop and nurture for critical leadership roles, it's important to use an effective process that avoids generalities and zeroes in on the characteristics that fuel success in each specific role.
To control your costs and improve your outcomes, you should consider creating success profiles for your talent. But what is a success profile? And how does it differ from its better-known counterpart, the leadership competency model?
Learn about success profiles and how it can help you maximize the ROI of your talent development investment.
Success Profiles Vs. Leadership Competency Models
The Society For Human Resource Management defines leadership competencies as "leadership skills and behaviors that contribute to superior performance."
In typical leadership competency models, these skills and behaviors are defined broadly, and while they may be distinguished by level, they are not distinguished by role.
In contrast, success profiles focus on the skills and behaviors needed to perform well in a particular role. While success profiles will include components of the leadership competency model, they provide greater specificity related to that role when it comes to experiences and technical skills. For instance, the skills and behaviors needed in a brand manager would vary greatly from those needed in a finance manager, or a general manager who has responsibility for a business unit. Success profiles also look at the background needed for each role.
While leadership competency models are well known, success profiles offer a greater opportunity to drive value for growth-oriented companies.
4 Reasons Success Profiles Give Companies A Competitive Advantage
Here are four key reasons success profiles help you gain a competitive advantage over competitors not using this methodology:
You're Looking At The Present And The Future

: Success profiles can be used to evaluate employees' performance in their current roles and forecast how well they will do in potential future roles.




Organizations Have Fundamentally Changed:

Vertical professional growth is becoming less common in contemporary organizations. To keep employees engaged, organizations need to prepare talent for attractive lateral moves. Success profiles can help ensure those moves fit the employee's talents as well as the organization's needs.




Success Profiles Can Help Reduce The Risk Of Failure

: The skills that lead to success in one role don't necessarily translate to a different role. In fact, according to an often-cited statistic from Manchester Inc., 40% of employees fail when moving to new roles. Using success profiling can reduce your risk in this area.




Success Profiles Allow You To Be Very Specific

: In contrast to more general methods such as leadership competency models, success profiling allows you to be very specific about the factors and characteristics that lead to success. This specificity allows you to incorporate technical skills and a variety of different kinds of experience along with leadership skills in your evaluation.
With success profiling, you can spot potential roadblocks that simply wouldn't be accounted for with a more general model. For instance, a business development manager role in an international market may require not only technical expertise and leadership skills, but also six months of sales experience in an emerging market. A generic model doesn't allow you to factor this in.
Expert-Guided Success Profiling: Critically Important To Your Profits
When it comes to building success profiles for your organization, it's important to seek guidance from talent assessment experts.
While your managers, without guidance, may have a hard time articulating the skills, qualities and intangibles that fuel success in a role, these experts can help you identify and focus on the details that really matter.
When you implement success profiles in your organization, you can make faster and more advantageous decisions about your critical roles and their professional growth. This allows you to avoid costly mis-hires and help employees get up to speed quicker when in a new role.
With increased productivity from employees placed in the right roles and nurtured for long-term success, you put your organization on the path to greater profits.
Learn more about how to optimize your talent management approach in this free book excerpt.