leadership development, Tips, Women in Leadership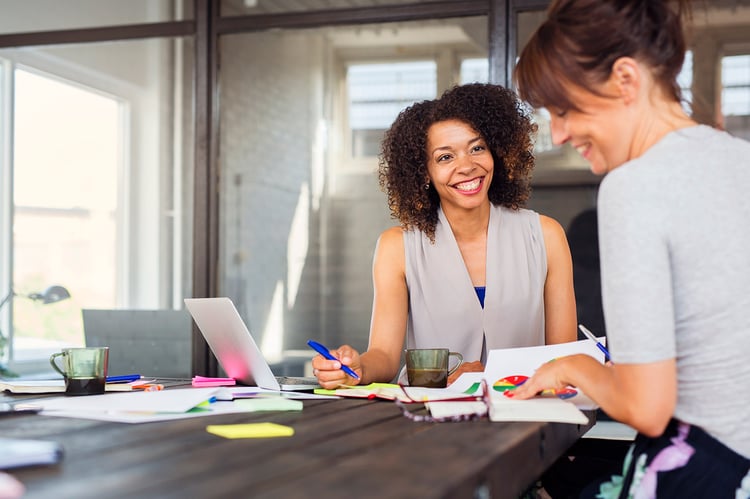 In my experience coaching hundreds of women, I've found that we share a common vision: helping others to achieve their full potential. Yet, quite frequently, we hit roadblocks when developing other females into leaders. Why?
Society tends to reward leadership traits such as independence, competitiveness, dominance, and objectivity, which are – not surprisingly – are most often found in men. In women, however, these typically masculine behaviors are often perceived negatively. Too assertive. Too competitive. Too boastful. It may seem like a no-win situation, but there are ways that we can nurture the prized soft skills of strong female leaders while also harvesting the valued qualities of our male counterparts..
Here's how:
1. Connect your connections.
Simply put, women need other women. We rely on healthy human connections to lift each other up and create strong bonds that help us to realize our highest potential. If you've let your network languish, it's time to refresh and reconnect. Mine your contact list inside and outside of the workplace and nurture your connections. Be sure to connect other women with your own contacts, asking for the same in return. Today's social and career-based digital platforms make this easy, but it's up to us to work the magic.
2. Find – and be – a mentor.
In the process of revitalizing your network, identify a special contact you value and respect – a former boss, a career coach or even a peer. Women inherently do better when we have a mentor to support us, advocate on our behalf and sponsor us for promotions or higher positions. Then pay it forward – be a good mentor to someone who could benefit from your insights and wisdom as a leader.
3. Start development early.
You've probably heard the adage that men apply for a job when they meet most (about 60%) of the qualifications, but women apply only if they meet all of them.1 Furthermore, many women lack the confidence to raise our hand for new assignments, promotions or professional development programs.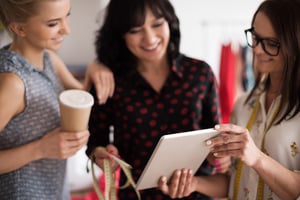 That's why it's so important to identify and develop leadership sooner – rather than later – in a woman's career. Use an objective, unbiased assessment to first identify a high potential (HiPo) female employee, and then give her individualized development training to set her on the right path to leadership.
4. Respect female learning preferences.
When counseling HiPo leaders, I find that women learn best via highly individualized and tailored development approaches like Vayability that blend a virtual training platform with live coaching and manager engagement. They also thrive when peer-to-peer and social interaction is incorporated, so that they feel supported and connected with other emerging leaders on a similar journey.
5. Nurture soft skills.
Throughout the development coaching process, don't neglect to focus on soft skills. Listening, empathizing, collaborating and communicating are equally as important as some of the more performance-driven, technical skills like analytics and ambition. In fact, as the work environment has gone more virtual, soft skills that foster team engagement are golden as women struggle with work-family balance, childcare and eldercare. According to McKinsey's Leader's Guide to Recovery in 2021, "Demonstrating sincere care for teams and employees will still be the leader's test, as will having the soft skills required to lead well."2
Remember: It's up to us as women to redefine and reshape what a great leader "looks" like – and to model a healthy balance of skills for others to follow. You have the power to be a leader who inspires other women to follow your example, and to someday be leaders themselves.
Learn more
Is your company building a level playing field to help women succeed on their leadership path? Check out our related blog here.
Want to learn more about what it takes to be a great female leader and help others to reach their potential? We can help. Connect with me at nmorris@vayapath.com or click the button below.
1"Act Now to Shrink the Confidence Gap," Forbes, August 28, 2014
2"A Leader's Guide to Recovery in 2021," McKinsey & Company Leading Off newsletter, January 25, 2021