December 19, 2022
Future Of Work: Top 5 Workplace Trends of 2022
The Road Ahead: Leading 5 Workplace Patterns for 2022
The pandemic has morphed the world of 9-5 into a fluid workplace model—comprising a mix of in-office and remote workers. With 58% of employees unsatisfied with their pre-pandemic day-to-day work, returning to 'normal' isn't an option. Defining the rules of change means replacing old fallacies with forward-thinking strategies.
As my role focuses on advising executive leaders for Vaya Group's corporate clients, I've noticed some emerging workplace trends. These trends have pushed through the noise to make a significant impact well into 2022—from changing the way we work, communicate and collaborate to blurring lines between once segmented management roles to adopting changes with employees' needs for work-life balance.
Here are 5 key insights on how we can adapt to these changes to create a new and even better workplace:
1. The Evolution of the Hybrid Workforce
As the pandemic forced the world to remote work, companies were pressured to reinvent the wheel of communication and collaboration to keep their businesses running. A new way of working has emerged through trials and tribulations—a hybrid workplace.
As many company leaders wrestle with the real downsides they see in remote working (i.e., connectivity, monitoring performance, infrastructure upgrades), some may not fully appreciate the upsides that can be achieved. Is it possible to increase engagement, to re-invigorate a culture, and to provide opportunities for individuals to gain more control over their lives inside and outside of work while bringing additional benefits to the organization? Reframing it this way may open up new possibilities that can come from a hybrid work environment.
The ability to hire across borders without the barriers of geographic location has opened the door to a bigger pool of talented workers. With 46% of the workforce planning to move somewhere new due to their ability to work remotely, the time to adapt is now.
When determining how the hybrid work model will fit into your workplace, keep in mind the flexibility of your products, services and offerings. Perhaps processes in the past have focused too much on proximity, so in removing that barrier, there may be newfound efficiency in automation or software solutions to create smoother workflows. While not every job can be performed remotely, it's important to offer more flexible working options for your team. If your competition provides hybrid working options, they have a decided edge in attracting and keeping talent. Thinking more broadly about the advantages of a larger remote workforce is clear in 2022 and beyond.
2. Emphasis on Critical Skills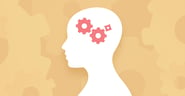 A page-long resume of years of experience is no longer the golden ticket to a candidate's dream job. Research from Gartner suggests that a focus on critical skills will further develop an employee's ability to succeed through their career path. When looking ahead to how this will affect workplaces in 2022, it's essential to rank adaptability as a top skill for future success.
Understanding that a mix of knowledge and critical skills needed to adapt will ensure a perfect blend for success across the board. Going forward, we can anticipate an even greater shift to hiring and promoting for adaptability, change tolerance, resilience and transparency as a way to grow potential leaders.
3. Embracing Empathetic Leadership
If the pandemic has taught us anything, it's that everyone has a life outside of work that impacts the way we think, act and succeed. Empathy has increased in importance, and organizations and top leaders are being recognized for their capabilities in demonstrating greater care and concern for their talent at all levels.
As we begin 2022, emerging leaders will need increasingly marketable soft skills like communication, empathy and transparency. These traits will drive employees to join and stay with the company, knowing they can trust the people they work with and for, and that the organization backs its words with actions.
Of course, leaders still need to manage the day-to-day workflow, and we will likely see more sifting and sorting of working models emerge. One thing is certain, and that is creating a balance between home and work life with a more trusting environment will help grow a tight-knit team that shows up ready to perform.
4. Promoting Overall Employee Wellness
In this new normal, employees don't just want a job—they want security. This means being supported mentally, physically and financially.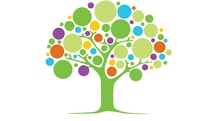 Is money important? Of course. But a hefty paycheck alone isn't going to keep employees happy. Support in the day-to-day life of employees ranks much higher on the happiness meter. This makes it all the more valuable to create a workplace that provides an environment for employees to do their best and most meaningful work. It should offer continuous support and give each person the ability to grow to their full potential and receive recognition along the way. And, when it's time to design benefits packages, be sure to let employees choose what will serve their needs best.
5. Empowering Employees with Choice
Gone are the days of dictating every aspect of an employee's day, including when and where they work. More than ever, leaders need to empower their employees with the power of choice.
The change in work processes has given employees the ability to learn what works best for them and how to be most productive. As a leader, it's critical to continue this empowerment by being flexible in demands. In 2022, it will be necessary to voice expectations and general guidelines but then give your team the tools and added freedom they need to make decisions that will benefit everyone and get the job done.
Wrapping Up
The new normal is an exciting normal. We are no longer reactive and can take time to learn from the past two years, recognizing the need for change and designing a workplace that will answer the needs of employees and leaders.
Organizations have an opportunity like never before to create a culture that fosters employee wellness, engagement and trust—both in-person and remotely. What is your business doing to prepare for the changes in the New Year?