Principals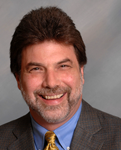 Dave Ross Dave has over 25 years experience working in the organization development, training, and behavioral assessment arenas. He holds a BA from Chicago's Loyola University and went on to graduate studies in Counseling Psychology at George Williams. Before starting Vaya Group, Dave had his own consulting practice serving such Silicon Valley high-tech companies as Tandem Computers, National Semiconductor, Fujitsu, etc. He later went on to become the Corporate Director of Organization Development and Education for both Square D and Keebler companies. Dave has wide experience as a facilitator for executive management teams and has personally profiled and provided assessment feedback to more than two thousand executives throughout his career. Most recently, Dave has designed and implemented behavioral assessment systems and talent management solutions with Amgen, General Electric, Hewlett-Packard, Invitrogen, Northwestern Mutual Life and the YMCA. Dave has assisted senior leadership teams to create greater alignment between business strategies and talent management strategies. Dave's unique mix of counseling skills, practical experiences in corporate settings and his expertise in behavioral assessment make him a highly effective executive coach.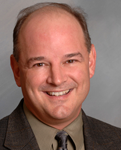 Paul Eccher, Ph.D. Paul possesses more than 20 years of experience helping clients to leverage talent. He is expert in the areas of executive assessment, coaching for performance and talent management. As the cofounder of Vaya Group, Paul leads a team of talented industrial psychologists who designed and implemented competency models and behaviorally-based assessment systems to assist clients in their talent acquisition, alignment and development processes. He has studied the characteristics and behaviors of top-performing leaders in well over 100 corporations, including General Electric, Citigroup, Beam Global, Hewlett Packard, Dover Corporation, Lam Research, Northwestern Mutual Life, Campbell's Soup, Takeda Pharmaceuticals, Astra Zeneca and McDonald's Corporation. In addition, he has coached and developed executives to bring about positive, behavioral change, improved leadership capabilities and increased performance. In his coaching practice, he leverages rigorous assessment to work with his clients to develop a customized, action-oriented plan for personal growth and improvement.
In the arena of Talent Management (TM), Paul has assisted clients to understand the leadership competencies and TM systems which drive performance success within companies. He has conducted research studies linking work force capabilities to bottom-line measures of performance. Based on this research, Paul developed the Talent Optimization Framework and co-authored the book, Optimizing Talent: What Leader Needs to Know to Sustain the Ultimate Workforce. Paul received his Ph.D. in Organization Development from Benedictine. His dissertation centered on the culture of leadership within a Fortune 10, Multi-national Corporation. He is a founding member of Benedictine University's Center for Values-Driven Leadership.